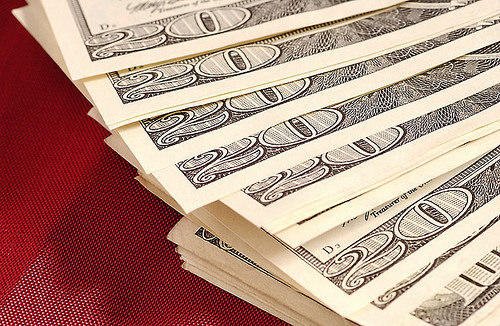 Our law firm spends a lot of time discussing the elements of a drunk driving charge (DUIDWI) in Pennsylvania and New Jersey. There are civil and criminal consequences of a conviction. Criminally, the prosecution must prove you guilty beyond a reasonable doubt. If this is done, you face mandatory court costs, a license suspension, and possibly even jail, in addition to other conditions like Alcohol and Highway Safety School, and even an ignition interlock.
Car Insurance Rates and DUI Convictions (including ARD)
Many car insurance companies don't write specific DUI policies, but rather simply provide auto liability policy quotes with premiums that could be between 3-5 times higher than a driver with a clean driving record. A person who is convicted of DUI or enters some type of diversion program will see their insurance rates rise significantly by as much as $5,000.00 per year! In addition to these increased premiums, a driver convicted of drunk driving will also likely lose any type of preferred or safe driver discount which some insurance companies offer to drivers with clean driving records.
Some insurance companies may even choose to drop a person with a DUI conviction, or even one who accepts some type of diversion program. Other insurers may switch the driver to a "high risk division". While some insurance companies do specialize in covering "high risk" driver's, these premiums are usually double or triple what an average driver would pay for their area.
The True Cost of DUI in Pennsylvania and New Jersey
A conviction for a DUI is not only a serious criminal matter but also an expensive one. The costs of a DUI are as follows:
Bail–$150.00-$2,000.00
Towing and impounding a car–$100.00-$1,000.00
Additional insurance costs–$5,000.00
DUI defense lawyer–$2,500.00-$5,000.00
Court fines–$1,000.00
License restoration fees–$150.00
Ignition interlock–$250.00
While these costs are just estimates, there is always a possibility that a person could end up paying more, but on average a DUI conviction will cost a person as much as $10,000.00-$15,000.00 at the time of the conviction and approximately $3,000.00-$5,000.00 in additional insurance and premiums for the next 3-7 years. In total, therefore, a single first time DUI conviction can end up costing a person well over $25,000.00.
Does the severity of the DUI matter for insurance purposes?
Remember that an insurance company will not distinguish between the severity of the DUI but only focus on the actual conviction. Pennsylvania and New Jersey, like most states, base the severity of the DUI on a person's BAC, or blood alcohol concentration, as well as prior convictions for DUI.
A first time DUI in Pennsylvania will most likely result in an ARD disposition, (assuming an otherwise clean criminal record). While New Jersey doesn't have an ARD program, a first time offender with a BAC below .10 will only face a 3 month license suspension. Further, New Jersey cannot suspend a Pennsylvania driver's license and Pennsylvania will treat a first time DUI out of state offense the same way it treats a first time Pennsylvania general impairment offense, which means no license suspension. Also keep in mind that a DWI in New Jersey is a traffic offense and not a criminal one!
Find out more information about your DUI case!
While our firm provides a lot of information on drunk driving through videos, a book, and a number of articles, a conviction for DUI goes beyond criminal consequences. Clients often fail to understand that even if their DUI results in some type of non-trial disposition, like a favorable negotiated guilty plea or a diversion program, like Accelerated Rehabilitative Disposition (ARD), their car insurance company will raise their insurance premiums.
There's been a lot of developments in the area of DUI prosecution's since the Supreme Court's decision in Birchfield v. North Dakota, which dramatically changed the way DUI's were prosecuted in the Commonwealth of Pennsylvania. For more information I encourage you to visit my download section and obtain a copy of my free book.